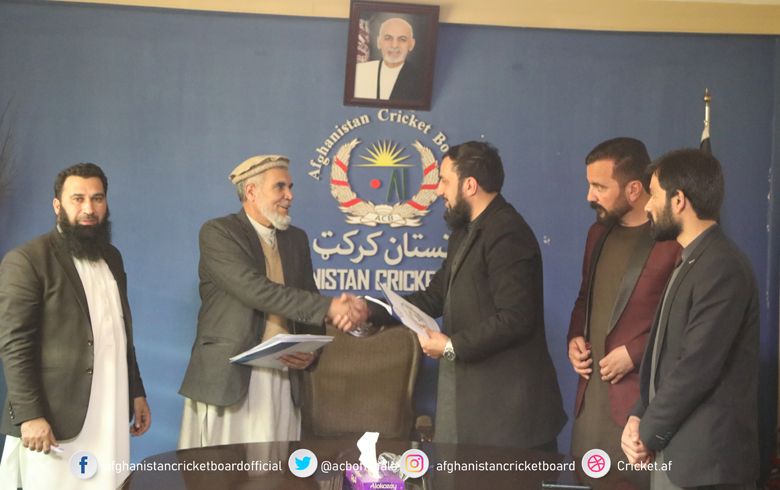 The official contract for the second phase construction of Najeeb Tarakai Cricket Stadium in Nangarhar was signed between Afghanistan Cricket Board and Noor Matoon Construction Company.
The second phase construction activities will consist of surrounding walls, oval ground, borowell, water tanks as well as the levelling of the ground. The construction will start from 13th February and will be completed in a period of seven months.
The Engineers from ACB's Engineering and Infrastructure department will oversee the construction closely and report the progress on time to ACB leadership.