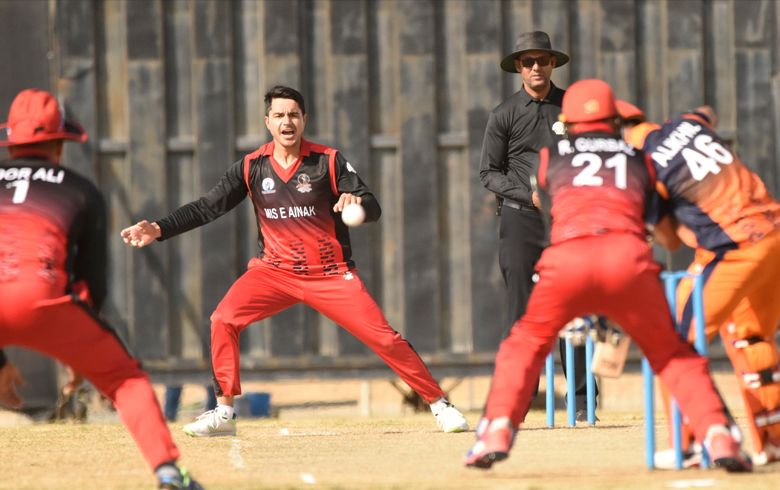 In the 2nd match of Ghazi AmanUllah Khan List A competitions Mis-e-Ainak defeated Speenghar by 37 runs. Speenghar won the toss and decided to bowl first.
Mis-e-Ainak didn't have a very promising start but their batsman Ghamai Zadran built the innings with his 57, Rahmat Shah 28, Rahim Mangal 19 and ShahidUllah Kamal 17 runs to set a target of 183 runs. Speenghar's bowlers SamiUllah Shinwari took 4, Qais Ahmad and Aftab Alam 2, Farid Malik and Tariq Stanikzai 1 wicket each.
Speenghar came down to chase the target but lost all their wickets in 34.1 overs and made only 145 runs losing the match by 38 runs.
Speenghar batsmen Qais Ahmad made 35, Usman Ghani and Baheer Shah 18, Farid Malik 16, Zubaid Akbari 14, Ikram Alikhel 11 and SamiUllah Shinwari 10 runs. Mis-e-Ainak bowlers HaseebUllah took a 5 wicket haul, Zahir Khan 3 and Yousuf Zazai 1 wicket.
HaseebUllah was awarded man of the match award for his 5 wicket haul. GAK third game will be played tomorrow between Bost and Amo teams tomorrow.