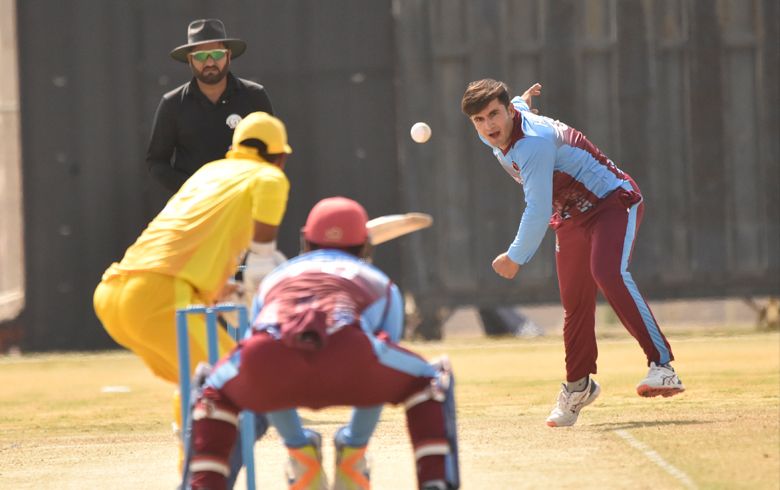 A brilliant bowling performance ensured Band-e Amir beat Bost dominantly by 6 wickets in the opener of Ghazi Amanullah Khan Regional List-A tournament in Kandahar.
Having won the toss, Band-e Amir opted to field first at Kandahar Cricket Ground. The bowlers proved the decision correct as Bost were bowled out for 89 in the 35th over of their innings. Left-arm spinner Hamza Hotak was the pick of the bowlers taking 3 wickets while Najat Masood and Waqar Salamkheil took two each. Munir Ahmad was the top-scorer for Band-e Amir with an unbeaten knock of 34.
In response, Band-e Amir chased the target in the 18th over losing 4 wickets in the process as Imran Janat, Darwish Rasooli contributed with 19 runs each while Hashmat Shahidi and Hazrat Zazai scored17 and 14 runs as well.
Speenghar and Mis-e Ainak regions will face off tomorrow in the next match of the the Ghazi Amanullah Khan List-A tournament which is held at the Kandahar Cricket Ground this year between five regional teams.