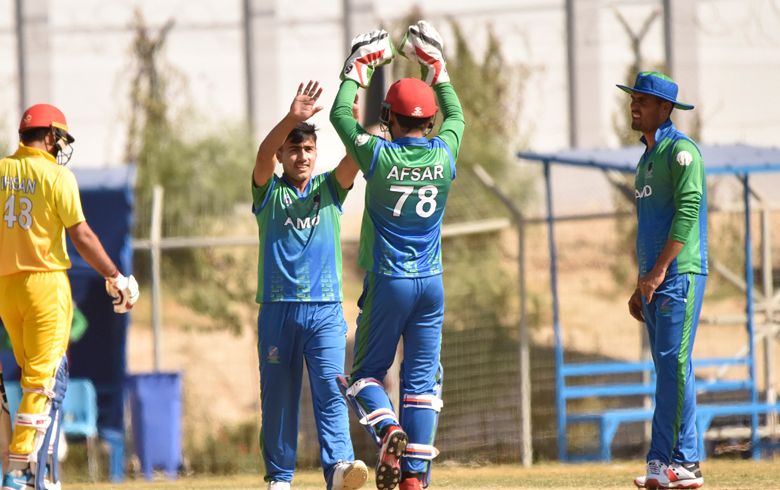 A brilliant century by skipper Javed Ahmadi ensured Amo beat Bost by 7 wickets in Ghazi Amanullah Khan List-A tournament at Kandahar Cricket Ground.
Having won the toss, Amo opted to field first which proved to be a good decision as Bost could manage a relatively lower score of 216/4 in the alotted 50 overs. Nasir Jamal Ihsan Janat and Munir Ahmad were top batsmen with 70, 69 and 47 runs respectively while Nangialai Kharoty took 2 wickets for Amo.
In response, Amo chased the target in 46th over as skipper Javed Ahmadi scored a match-winning great century and led from the front remaining unbeaten on 125. Zahid Zakhil and Abdul Malik also chipped in with 37 and 21 runs respectively.
Speenghar and Band-e Amir will face-off in the next match of the tournament tomorrow at Kandahar Cricket Ground.